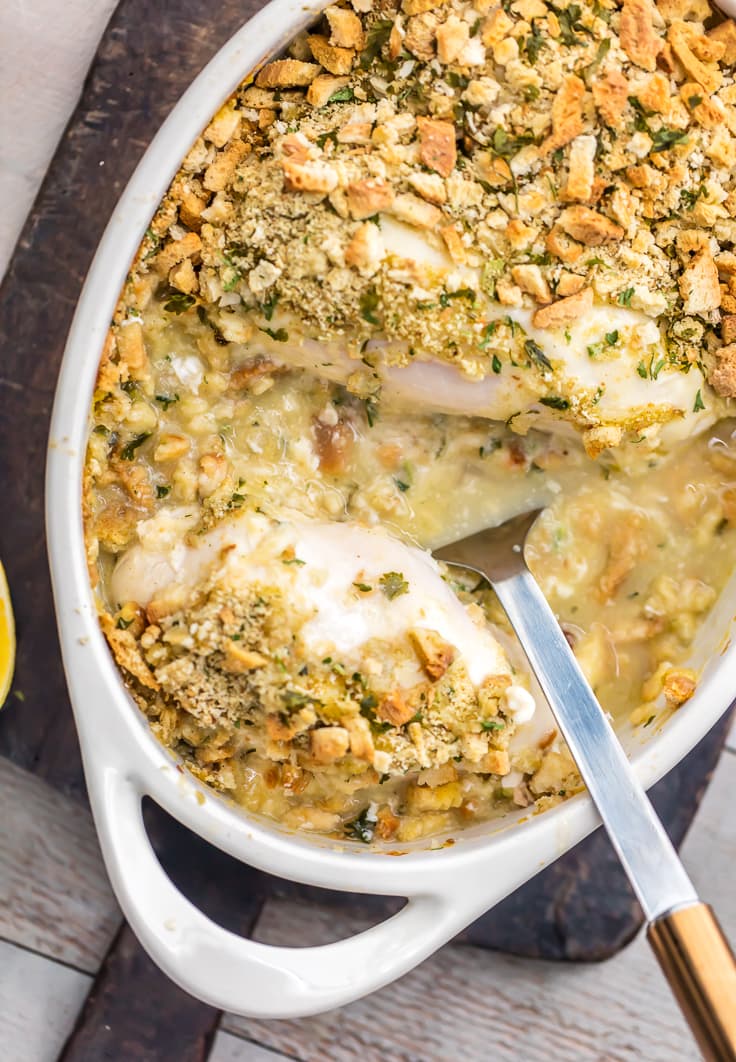 This is a family favorite and one of my reliable recipes for serving company. I like it because it can be prepared ahead of time and it freezes very well.
6 boneless, skinless chicken breasts (Iactually prefer boneless, skinless thighs)
6 (4X4) slices Swiss cheese
1 (10 ¾-oz) can cream of chicken soup, undiluted
¼ cup milk
2 cups herb-seasoned stuffing mix
¼ cup butter or margarine, melted
Arrange chicken in an aluminum foiled lined 11 X 7 X 1 ½-inch baking dish. Top with cheese. Combine soup and milk: spoon over chicken. Sprinkle with stuffing mix, and drizzle with butter. Bake at 350 degrees for 45 minutes or until thoroughly heated. Yield: 6 servings.
To freeze: I place the chicken, cheese and stuffing in a foil freezer pan and cover with the lid. To serve, thaw overnight in the refrigerator and bake as directed. I've also taken the frozen pan straight from the freezer to the oven which does take longer to cook (like an hour to hour 15 minutes). Make sure chicken in center of pan is thoroughly cooked before serving.